Blast Radio Featured Broadcasts
Featured Broadcasts are a great way to gain followers and exposure for your broadcasts.
They are prominently shown on the home page of Blast Radio and all users are notified when a featured artists broadcasts, regardless of if they follow them.
Read on for more.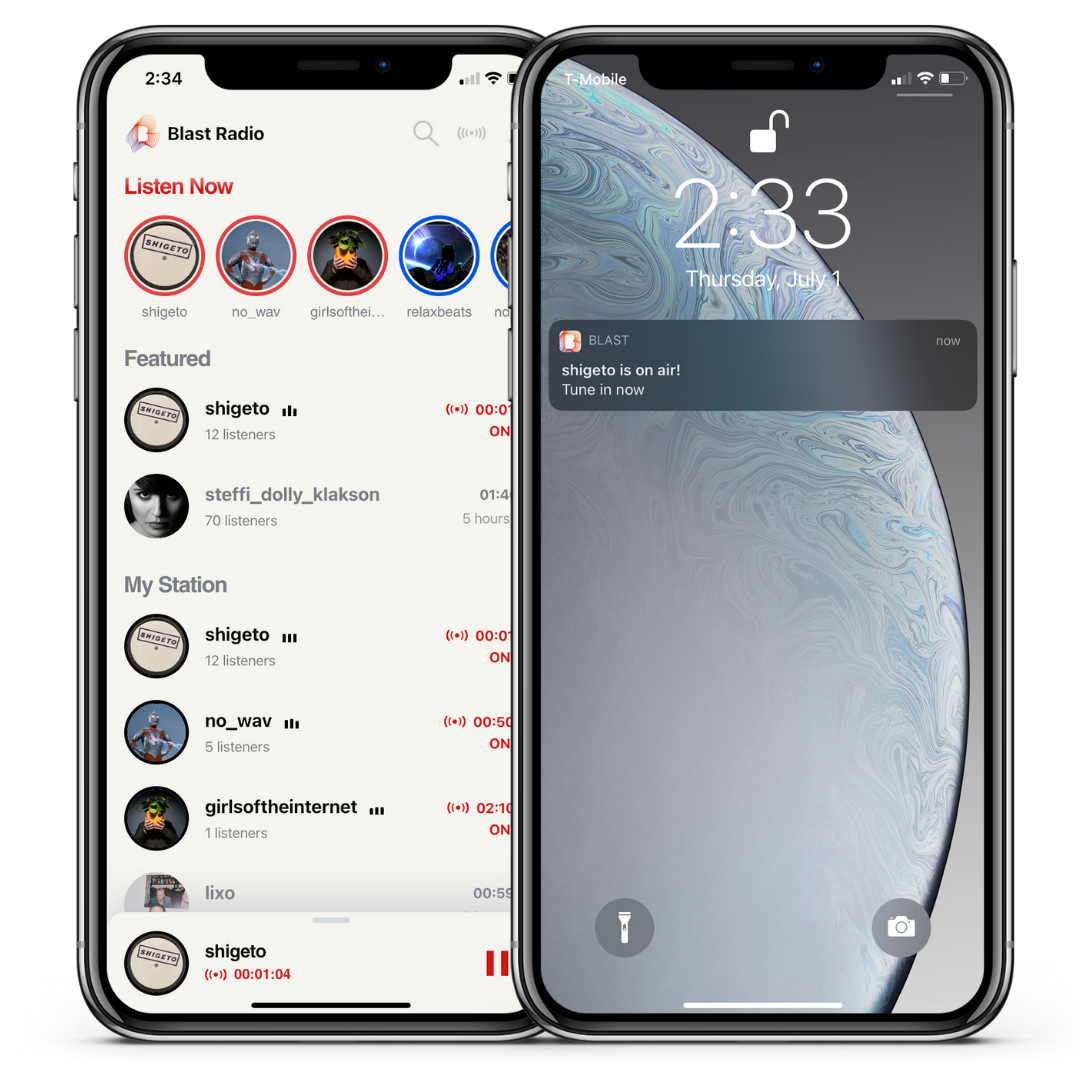 What should I do for my Featured Broadcast?
On Blast Radio you have total freedom to broadcast what you want, when you want. That said, Featured Broadcasts are your time to shine.
Since all users are notified of Featured Broadcasts, we suggest taking the opportunity to do something special. Past artists have used their feature to debut unreleased material, do themed DJ sets, interview special guests, or take live callers.
It's ultimately your decision, but it's a great opportunity to really let the creative juices flow!
How does Blast Radio promote Featured Broadcasts?
In addition to the prominent placement in the Blast Radio app and all users receiving a push notification, we also promote Featured Broadcasters through Blast Radio social channels and include them in the calendar on the home page of our website.
We also have an in-house marketing and PR team. If you're doing a particularly interesting or newsworthy broadcast and give us advance notice then we can pitch media outlets and encourage them to tune in / cover.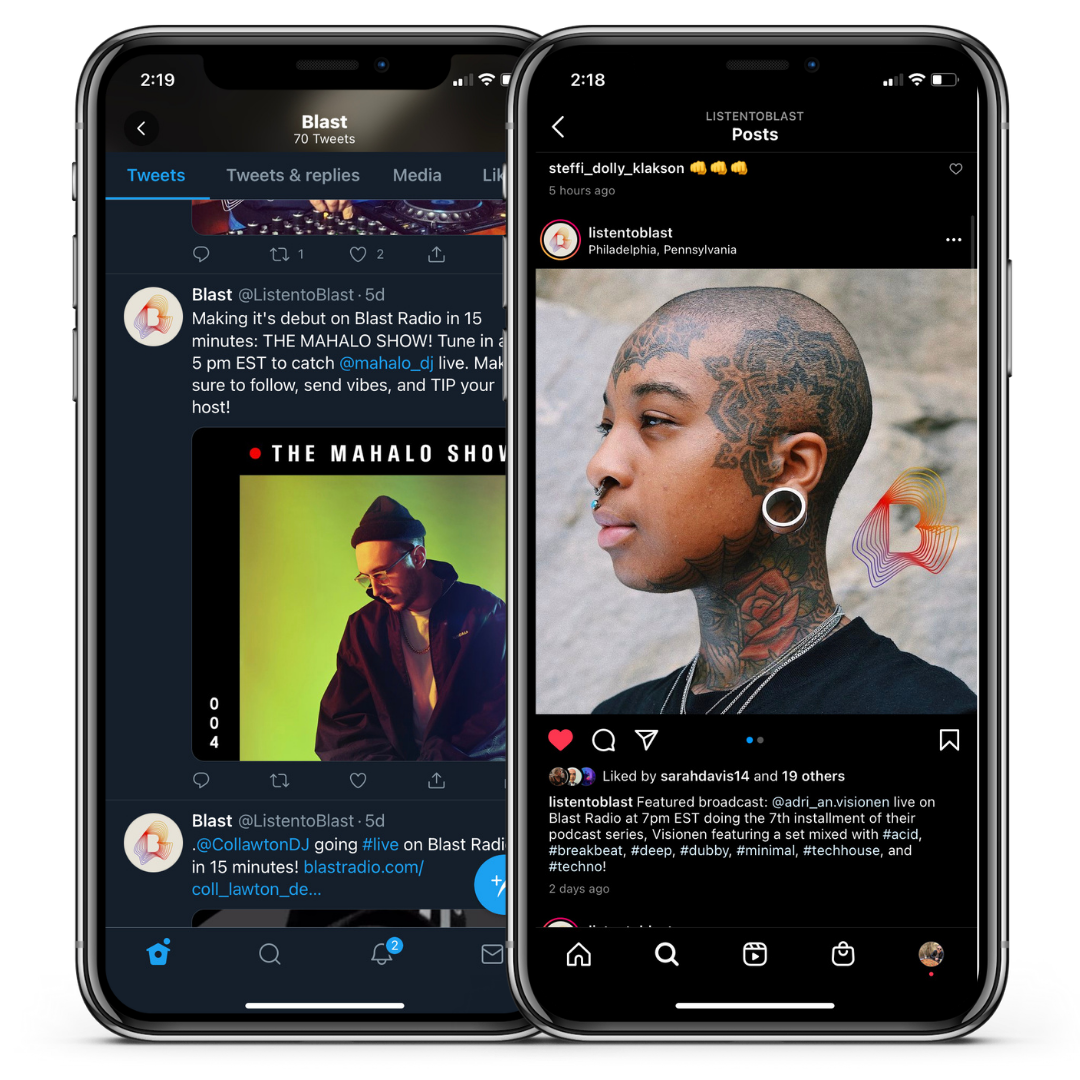 How should I promote my Featured Broadcast?

The best way to drive listeners to your Featured Broadcast is through social media promotion.
Post on all channels the morning of your Feature encouraging fans to download the app and follow you. Many artists also include the 'countdown timer' graphic or 'swipe up to listen' feature on their Instagram story.
Post again right before you go live and include your unique Blast Radio web URL: blastradio.com/USERNAME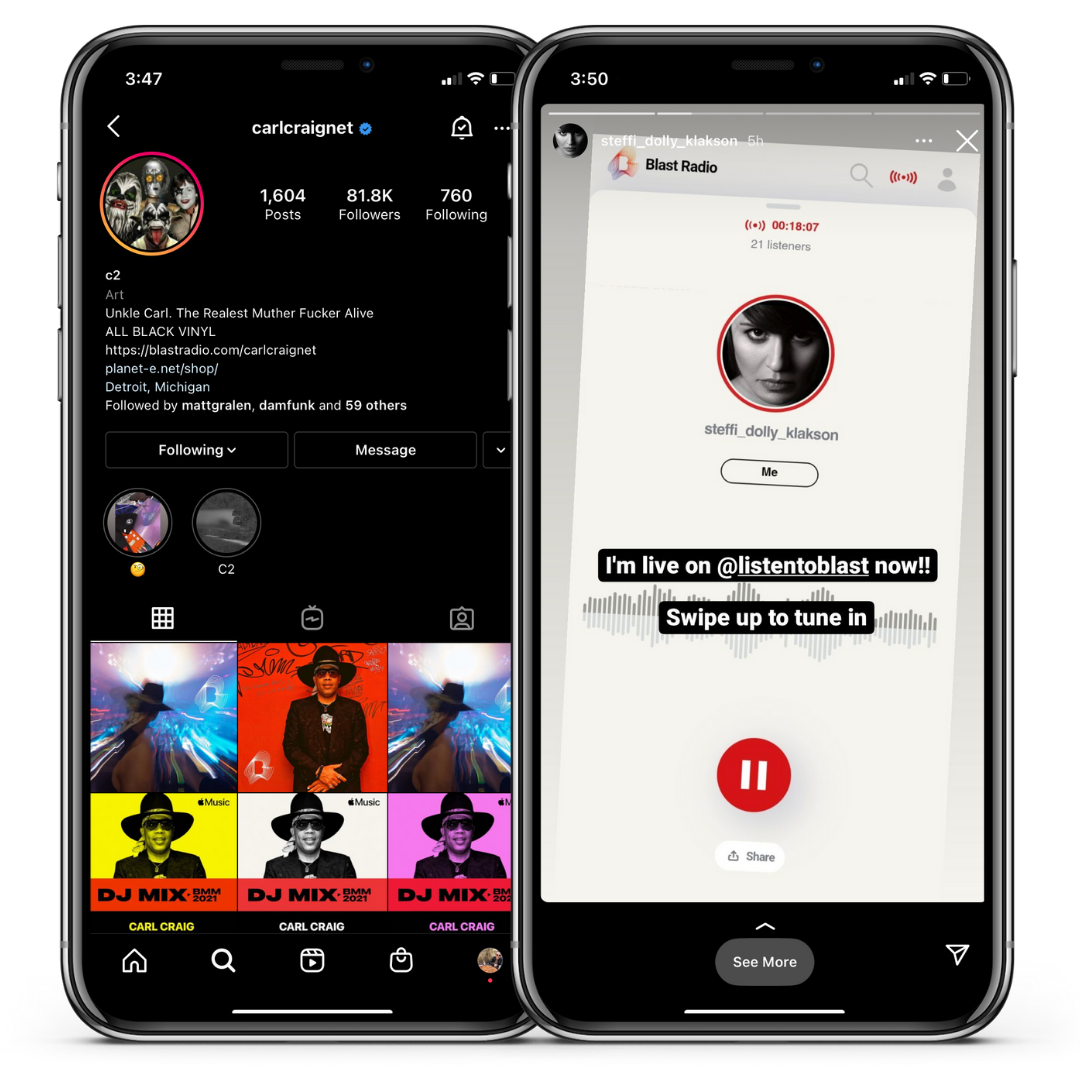 Best practices before a Featured Broadcast:
As a featured artist, you remain featured for a full 24-hours and app users are notified every time you broadcast. This is a great opportunity to broadcast multiple shorter sets throughout the day.
Since Featured Broadcasts get higher listener counts, you will want to make sure you sound great. Before broadcasting, make sure to reset your internet router and do a Sound Check.
See these and other broadcasting tips here.